I have been trying lately to add to my blazer collection, as cheaply as possible of course! I love how a blazer or jacket easily makes an outfit more sophisticated and pulled together, they are great completer pieces. I was telling my friends last night that I have a hard time spending more than $50 on any item, except for jeans, dresses and shoes. (and if I can spend less than $50 on those too, even better!) That is sort of the # in my head that I put an item down if I can't figure out how to get it for less (thankfully I am a good couponer, maybe there should be an extreme couponer shopping show that I can be on!) So imagine my happiness when I was doing some Internet surfing and found these 2 blazers at Kmart for $18 each!! And they are knit, which I love because you get all the comfort of a sweater, but with polished look of a blazer. Unfortunately, if you are a lot smaller than I am these might not work for you. I got the small and they do not carry XS : ( I don't really feel that bad for you if you are smaller than I am though!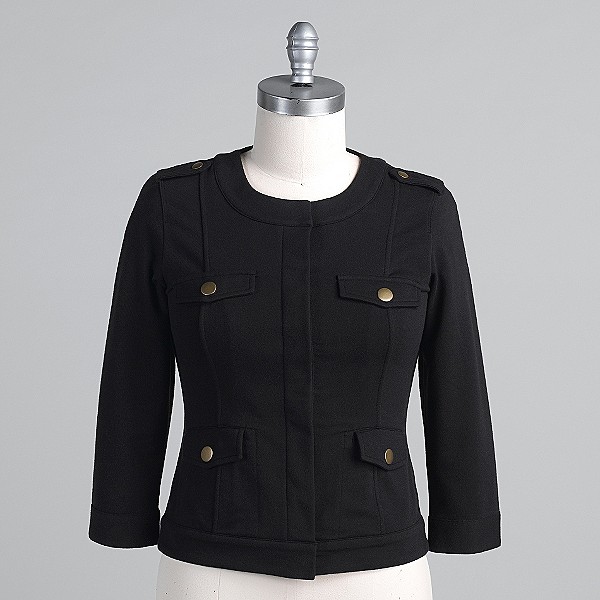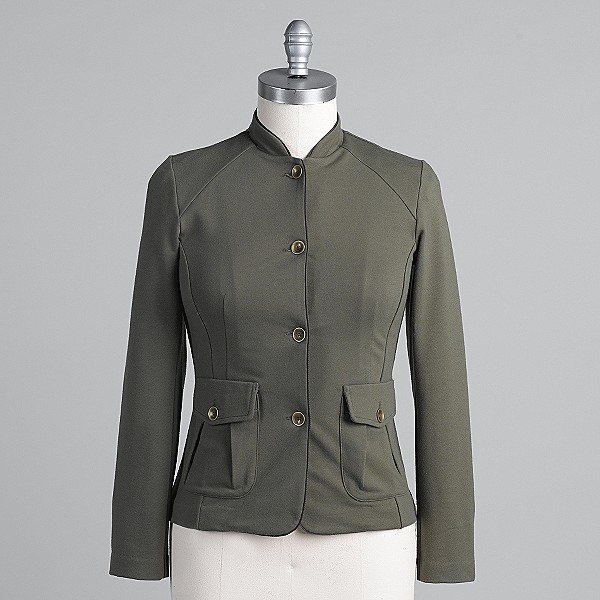 Now I wish I had seen this before I spent $50 on my H&M white blazer! I looked everywhere for a cheaper white blazer – remind me to check Kmart next time!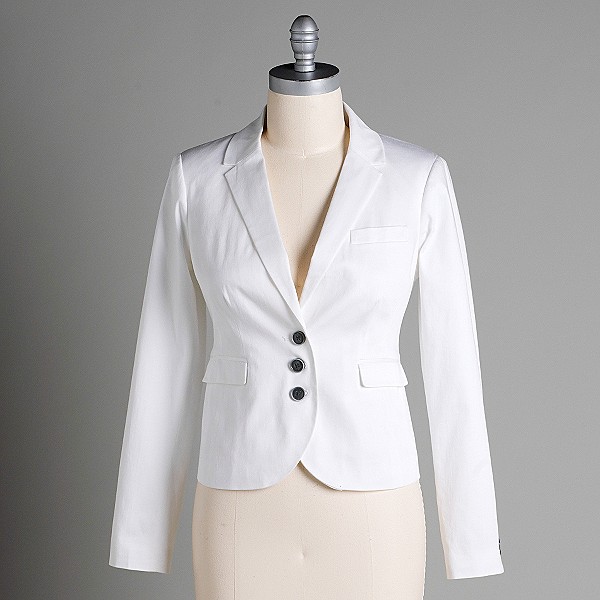 And this also almost made it in my bag, but I decided to go for the knit instead, so cute!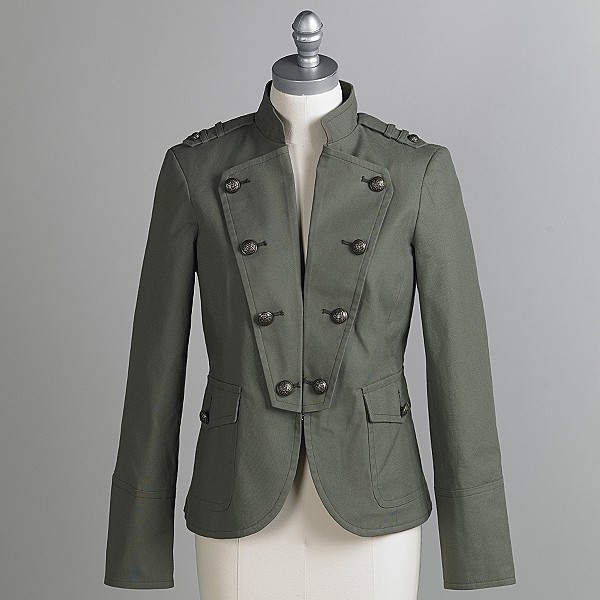 This isn't really a blazer, but for $13, it may be on its way to me soon – similar to J's here and she looks so great! (and even cheaper than her's too)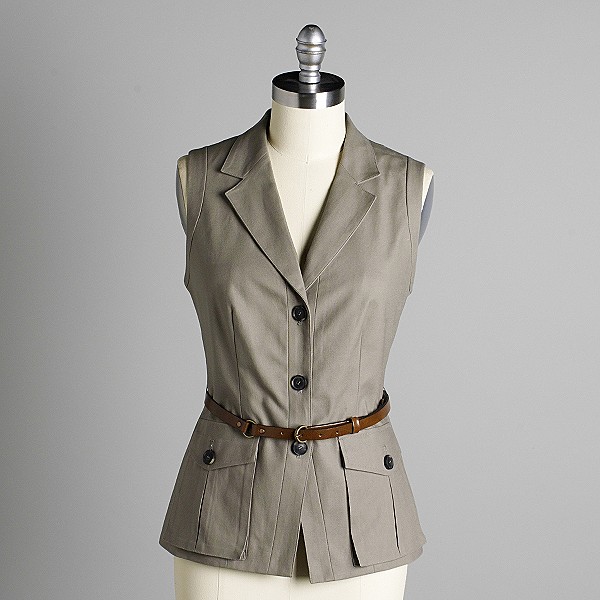 And here I am today, wearing the black knit jacket (a bit Chanelesque I think). I got the inspiration for this outfit from the Redbook article I posted awhile back.
Inspiration is outfit #1 – I am so sad Kmart doesn't have this jacket still! But it is the same shape as the black one, so I used that and added my leopard print heels and gold belt to jazz it up.
And my version… $30 Old Navy Jeans, Belt is H&M, T Shirt is The Loft, and Shoes are Nine West. How did I do?